who we are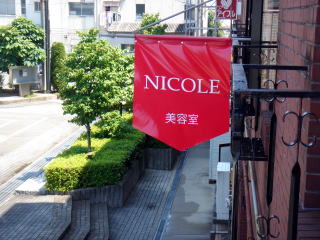 We have been in Nakatsugawa City since in 1974.

 "Beautiful hair is made by a healthy scalp." This is our motto.We especially focus on the scalp because we think it is very imprtant, we will always find the best hair products and new techniques for our customers.
All of our staff has the certification "Hair care Meister". Some of them have other technical, knowledge and skills and certifications. We have recieved speciall education, training and passed the exams. W guarantee know what is best for our customers.
We can be enthusiastic for beauty because we have the experience as a long established hair salon and strong passion. We will not let you down.
---
LOREAL KERASTASE
 We have a lot of products
 This luxuary hair care brand started in Pari, France over 50 years ago and has been loved by fashion models, actoresses, actors, and many other people.
The best seller item of Kerastase "Soin oleo relax" is purveyor of English royal family.
Kerastase represents the finest in luxury care for hair, setting new standards in professional haircare products distributed through selected salons, where hair is analysed in detail and the whole process becomes a ritual of beauty and well-being.We have specially-trained Kerastase consultants.
---